Main Shopping Centers
Seeing that it is Orange County, it's no surprise that it offers many places to get some shopping done. Some of the main shopping centers (as well as my favorites) include the Irvine Spectrum, South Coast Plaza, Mission Viejo Mall, and Fashion Island. Not only do these places provide a place to find what you want, but they also provide many places to eat, enjoy time with frinds, and exploring new interests at.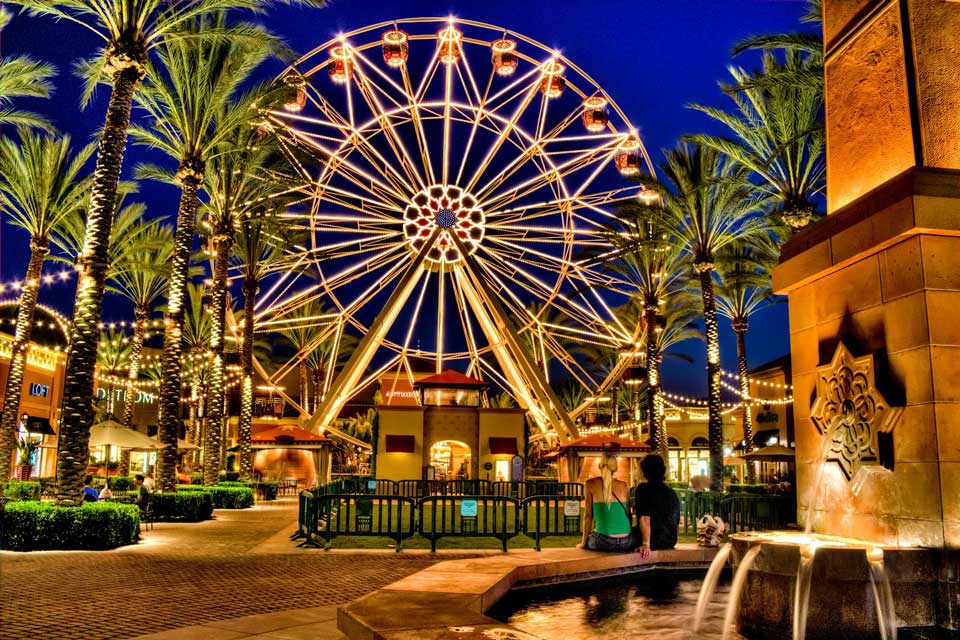 Out of all of these places, I would have to say Irvine Spectrum is my favorite. This is because of all the little events they have throughout the years, such as certain concerts, shows ect., as well as also having a couple rides to go on, such as the Giant Ferris Wheel. My second favorite place would have be South Coast Plaza, eventhough I don't really enjoy actually buying things there, it's still a fun place to browse through all the shops they offer. However, my favorite thing about South Coast Plaza is the variety of little cafes they have sourrounding the mall. All the other places are also fun to shop at and all have their own special charms.
Places to eat